Here in Wilmington, we are fortunate to hear students making music in all of our school buildings every day of the year.  Because many districts and towns are not as fortunate, Music In Our Schools Month (MIOSM) was created at a national level, in 1985, for the purpose of raising awareness of the importance of music education for all children.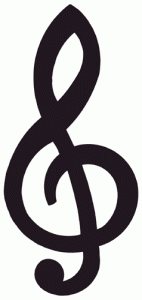 The National Association for Music Educators (NAfME) has designated this year's theme as "Music Education * Orchestrating Success", and in music classes around the country students are being asked to complete this open ended question " Music makes me _________________!"
In elementary band lessons we are celebrating this month in many different ways!! Students will have the opportunity to perform on the Morning Announcements, Bring a Grandparent to lessons, and participate in a recital for the residents at Wilmington Healthcare Center.
Click here for the newsletter with all of the details for Music in Our Schools Month!!